Sirasalindaya 28/06/2016
Sirasalindaya 28/06/2016
Submitted by
LankaHQ
on 28 Jun 2016 (12:10 PM) |
202 views
Up next
Advertisements

North Korean leader Kim Jong-un has said he will suspend all missile tests and shut down a nuclear test site with immediate effect.MORE....


21 Apr 2018 (10:51 AM)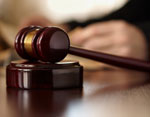 The manager of the rubber factory in Horana, who was arrested over the death of 5 persons in the ammonia tank incident yesterday, has been ordered remanded until April 25 by the Horana Magistrate s Court. MORE..


20 Apr 2018 (3:11 PM)



A 57-year-old bureaucrat replaced Raul Castro as the president of Cuba on Thursday, launching a new political era as a government led by a single family for six decades tries to ensure the long-term survival of one of the world s last communist states. MORE..


19 Apr 2018 (9:03 PM)