Sasara Wassane 03/01/2017 - 12
Sasara Wassane 03/01/2017 - 12
Submitted by
LankaHQ
on 3 Jan 2017 (11:00 PM) |
532 views
Up next
Advertisements

The Prince of Wales will be the next head of the Commonwealth, the BBC reported. MORE..


20 Apr 2018 (9:05 PM)



The Police Special Task Force (STF) has carried out a special operation in the Western and Southern provinces within the past 2 weeks, resulting in the arrest of several suspects along with a host of weapons and narcotics. MORE..


20 Apr 2018 (3:07 PM)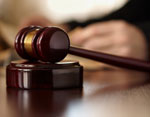 The manager of the rubber factory in Horana, who was arrested over the death of 5 persons in the ammonia tank incident yesterday, has been ordered remanded until April 25 by the Horana Magistrate s Court. MORE..


20 Apr 2018 (3:11 PM)