Sadahatama Oba Mage 24/03/2017 - 278
Sadahatama Oba Mage 24/03/2017 - 278
Submitted by
LankaHQ
on 24 Mar 2017 (10:22 PM) |
861 views
Up next

Two persons have been injured and hospitalised following separate attacks carried out by sword-wielding individuals at two locations at Manipai, Jaffna. MORE..


16 Jan 2018 (12:55 PM)



Sri Lanka Navy apprehended 16 Indian fishermen along with 4 fishing trawlers for engaging in illegal fishing activities in Sri Lankan territorial waters yesterday (15). MORE..


16 Jan 2018 (3:13 PM)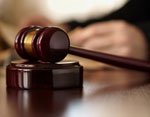 The petitions on the rejection of nomination lists for 14 Local Government institutions including the Maharagama Urban Council will be taken up for hearing by the Court of Appeal on Friday (January 19). MORE..


16 Jan 2018 (1:04 PM)