Nataka Marai 23/10/2017 - 605 Part 2
Nataka Marai 23/10/2017 - 605 Part 2
Submitted by
LankaHQ
on 23 Oct 2017 (11:06 PM) |
96 views
Up next
Advertisements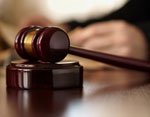 The petitions on the rejection of nomination lists for 14 Local Government institutions including the Maharagama Urban Council will be taken up for hearing by the Court of Appeal on Friday (January 19). MORE..


16 Jan 2018 (1:04 PM)



MP Mahindananda Aluthgamage stated that the Joint Opposition will commence their combined effort to elect a new President of Sri Lanka at the next Presidential election straight after the Local Government election. MORE...


15 Jan 2018 (8:11 PM)



Leader of the Tamil United Liberation Front (TULF) V.Anandasangaree stated that the continued presence of the military in the north, years after the end of the civil war has caused many hindrances to the lives of the Tamil people. MORE...


16 Jan 2018 (11:50 AM)