Me Adarayai 13/07/2016 - 506
Me Adarayai 13/07/2016 - 506
Submitted by
LankaHQ
on 13 Jul 2016 (10:10 PM) |
1,710 views
Up next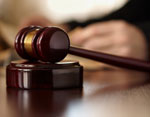 The manager of the rubber factory in Horana, who was arrested over the death of 5 persons in the ammonia tank incident yesterday, has been ordered remanded until April 25 by the Horana Magistrate s Court. MORE..


20 Apr 2018 (3:11 PM)



The Iranian Parliament Speaker, Ali Larijani, says that Iran and Sri Lanka should increase their trade interactions and develop political and trade ties. MORE..


20 Apr 2018 (12:33 PM)



A Kashmiri youth on his way to the Sri Lankan capital of Colombo with 35 million Indian rupees (LKR 85 million) worth of pure Afghan heroin has been arrested in New Delhi, the Times of India reported today. MORE..


20 Apr 2018 (10:38 AM)