Maadya Pradeepa
Maadya Pradeepa
Submitted by LankaHQ on 21 Jan 2018
posted by
LankaHQ
19:57
2 views
posted by
LankaHQ
19:54
13 views
posted by
LankaHQ
19:46
17 views
posted by
LankaHQ
18:25
22 views
posted by
LankaHQ
19:19
34 views
posted by
LankaHQ
19:34
40 views

The Police Special Investigation Unit (SIU) arrested four persons for the possession of Kerala cannabis and Hash worth Rs. 35 million.MORE...


21 Apr 2018 (7:20 PM)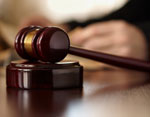 The manager of the rubber factory in Horana, who was arrested over the death of 5 persons in the ammonia tank incident yesterday, has been ordered remanded until April 25 by the Horana Magistrate s Court. MORE..


20 Apr 2018 (3:11 PM)



The Sea area from Puttalam to Batticaloa via Galle will be very rough with waves 2-3 metres high, announced the Disaster Management Centre.MORE...


21 Apr 2018 (3:45 PM)



The United Nations Development Programme in Sri Lanka together with the Ministry of Disaster Management launched a project at the Ministry premises to support the Government s vision of resilient recovery from Disasters, to help Sri Lanka build back better in times of a disaster. MORE..


20 Apr 2018 (5:39 PM)



The Director General of Labour said legal action will be taken against Horana rubber factory for failing to take safety precautions.MORE...


21 Apr 2018 (12:35 PM)