Live at 12 - 27/09/2017 Part 2
Live at 12 - 27/09/2017 Part 2
Submitted by
LankaHQ
on 27 Sep 2017 (12:34 PM) |
100 views
Up next
Advertisements

Sri Lanka s Ministry of Foreign Affairs says state leaders of two foreign countries are scheduled pay official visits to the island nation next week on the invitations of Sri Lankan President Maithripala Sirisena. MORE...


16 Jan 2018 (11:41 AM)



Sri Lanka and India signed a Memorandum of Understanding (MoU) in Colombo on Monday for cooperation in the field of information technology and electronics, a statement from the Indian High Commission in Colombo said on Monday. MORE...


16 Jan 2018 (12:30 AM)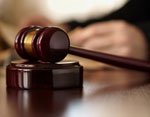 The petitions on the rejection of nomination lists for 14 Local Government institutions including the Maharagama Urban Council will be taken up for hearing by the Court of Appeal on Friday (January 19). MORE..


16 Jan 2018 (1:04 PM)