Channel D 29/07/2016
Channel D 29/07/2016
Submitted by
LankaHQ
on 29 Jul 2016 (1:08 PM) |
314 views
Up next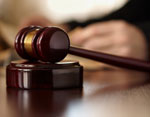 The manager of the rubber factory in Horana, who was arrested over the death of 5 persons in the ammonia tank incident yesterday, has been ordered remanded until April 25 by the Horana Magistrate s Court. MORE..


20 Apr 2018 (3:11 PM)



A 26-year-old youth was arrested in Sirisara Uyana,Borella for the possession of 10 grams of heroin, the Police said.MORE...


21 Apr 2018 (1:51 PM)



Two persons suspected to be part of an underworld gang involved in a series of organized crimes have been arrested by STF personnel at Thotalanga, the Police Spokesman s Office said. MORE..


20 Apr 2018 (11:29 AM)